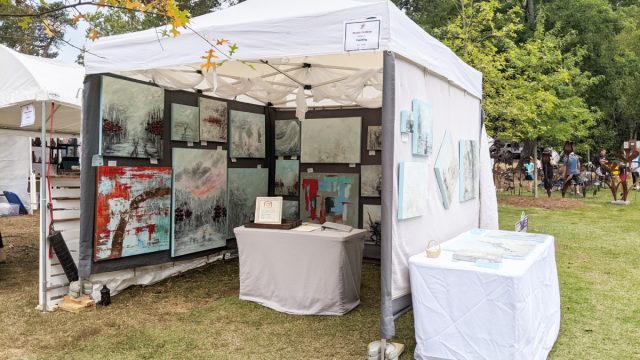 58th Bluff Park Art Show 2021
Always The First Saturday in October
2 October 2021
9 am – 5 pm
Outdoors
Free
Family-Friendly
Features a variety of unique types of art and crafts
Juried for high quality
Features Local and Regional Artists
Features several local food vendors
Features a play ground for the kids
Check out the Bluff Park Art Show website for details on parking and shuttle options.
I'm so thrilled that the Bluff Parks Art Show is back again this year! Last year the show was cancelled due to the Pandemic, and we all missed it so much. It is a wonderful event for families and art lovers. Kids love to see and learn about art and they love to go and play on the playground.
This organization does an amazing job of making this show one of the most enjoyable shows to do. The other artists are friendly and encouraging, and so very talented. I am honored to be an artist among them. I always learn so much from the other artists and especially from the amazing people who come to this show. It is filled with people who want to support local art, who appreciate the value of creativity, and who provide so much encouragement for me. The fact that it is open air makes it especially welcome at this time in history. Come by and see for yourself, and be sure to come see me and say hi.